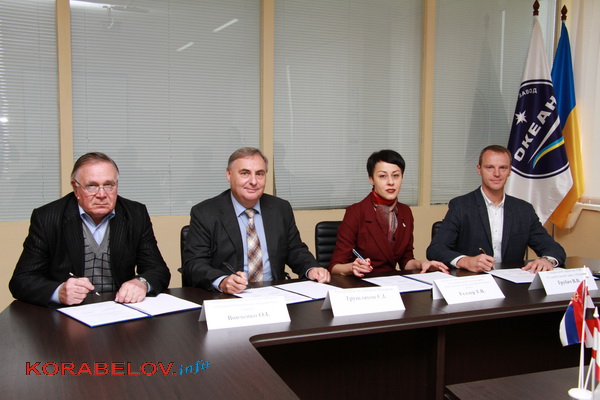 Ocean shipyard`s CEO Viktor Trubach signed a four-way cooperation agreement with Admiral Makarov National Shipbuilding University, Mykolayiv Navy Lyceum and Institute of Impulse Processes and Technologies of NAS of Ukraine.
"I am very glad that we concluded such an agreement and I think that this is a very significant event, because the company's shareholder and management, we pay very much attention to personnel policy. We clearly understand that cadres decide everything – these are not empty words for us. Today we are conducting a fairly large-scale campaign for the selection of personnel, qualified personnel. The key task of our enterprise is to return our workers, engineers from abroad, to give them a normal place of work in Mykolaiv, in our native country. Physics, mathematics – this is important for engineering specialties. Engineers are needed by the shipyard, engineers are needed by Ukraine", – said Victor Trubach.
More details are here.