Lifting equipment possible to be used for cargo handling operations is available at the shipyard. Heavy cargoes (up to 320 tons) may be handled as well – in this case dry dock gantry cranes are utilized.
The port possesses portal cranes of 30 to 80 tons capacity, and a mobile belt conveyor loader of 500 t/hr capacity.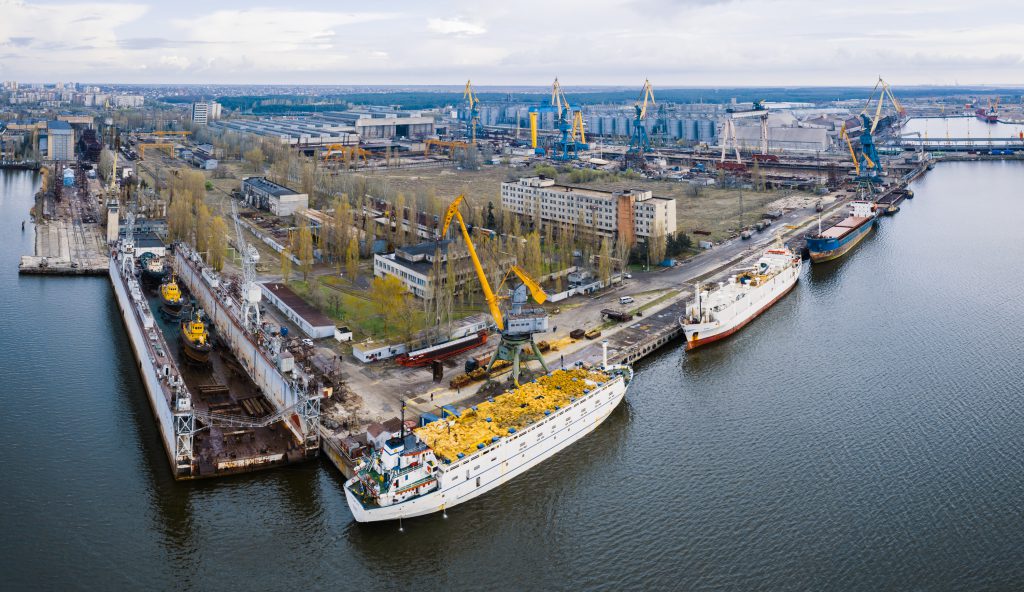 Export and import bulk and general cargoes are handled. Monthly transshipment potential is up to 80 thousand tons.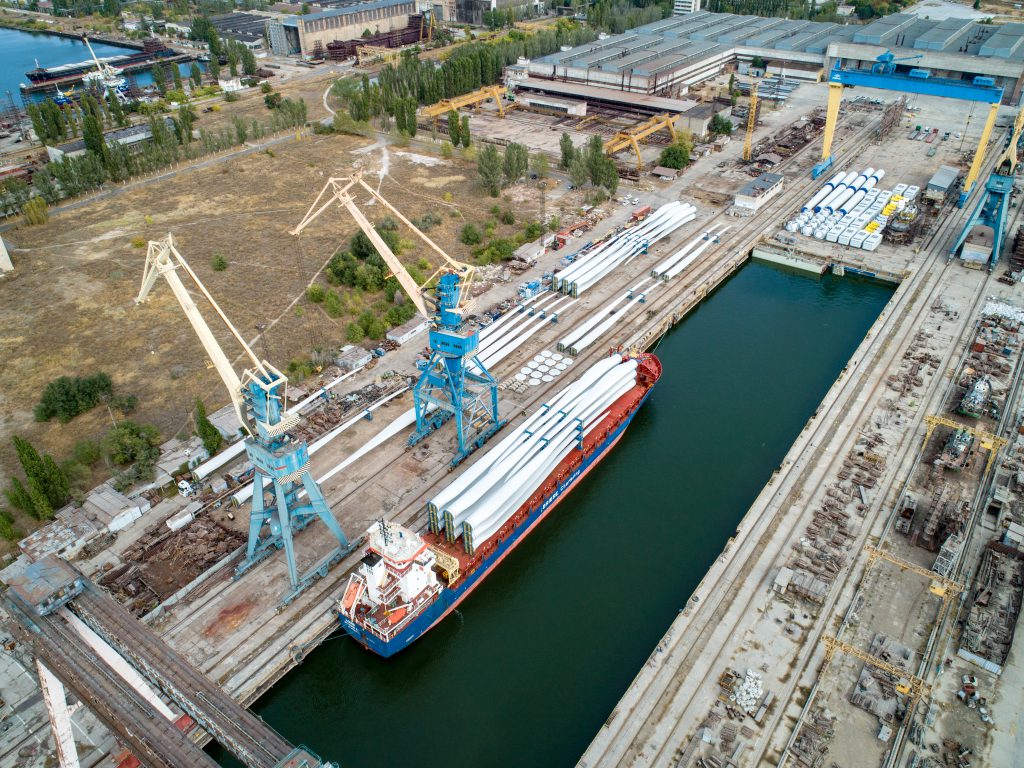 Indoor storage warehouse is available for up to 30 thousand tons cargo. Cargo transfer inside port area to the storage places is carried out by our own locomotives and railway platforms.