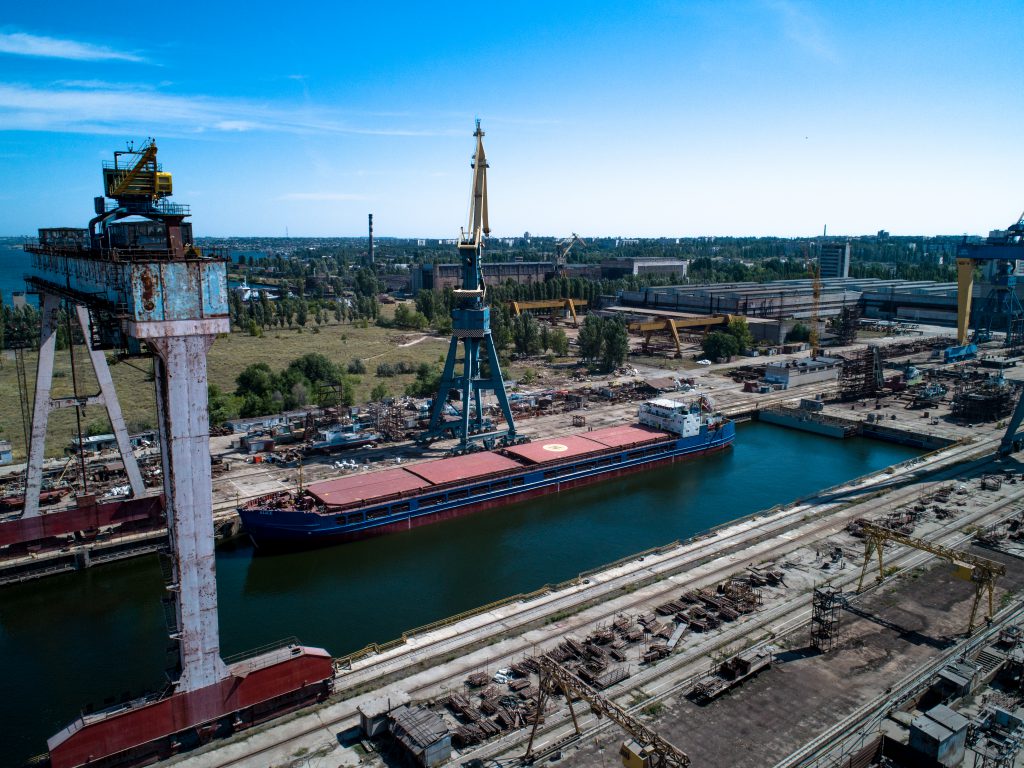 Ocean shiprepair possibilities are ensured by the unique engineering constructions, professional team of shipbuilders and are nearly unlimited.
The biggest in Ukraine dry dock (355х60х17.1m) allows to repair Panamax, Aframax, Suez-Max types vessels with deadweight up to 300,000 tons, LOA up to 320 m, beam up to 50 m). Four bridge cranes of Marabu type with lifting capacity 80 tons (main) and 10 tons (auxiliary) as well as two gantry cranes of 320 tons lifting capacity each + 10 tons repair crane are available at dry dock for production purposes.
The unique pre-dock area of more than 35,000 sq.m and a possibility to install a dry dock shutter are among the advantages of the Ocean dry dock. The latter allows two or more vessels to work at simultaneously if their repair cycles differ.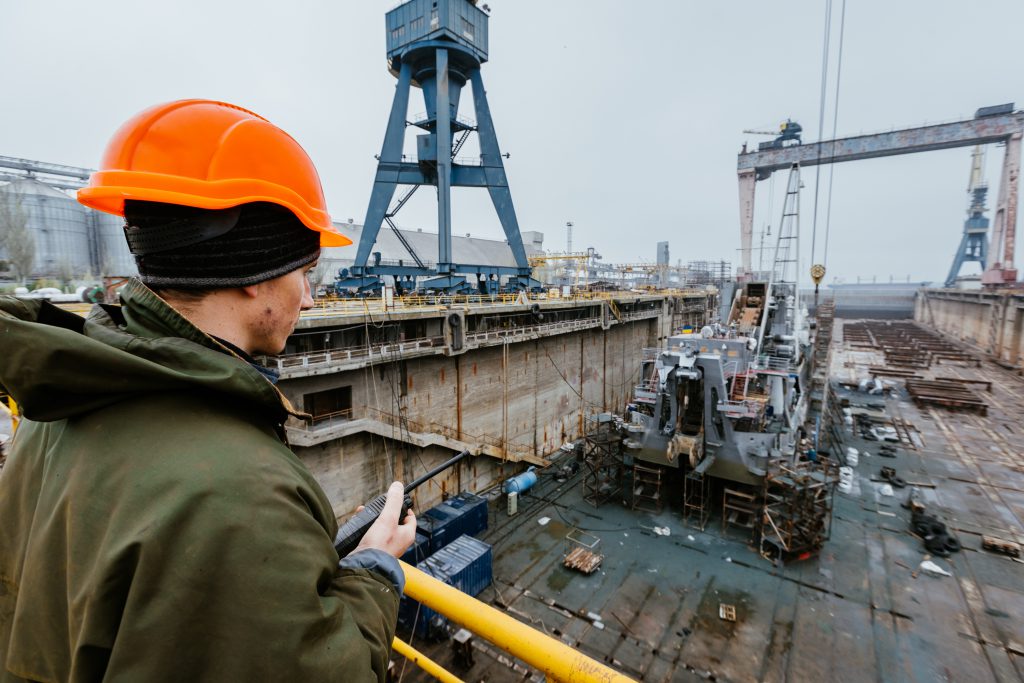 Ship's modernization works such as increasing ship's deadweight by means of cutting the vessel and installing additional hold may be performed as well. Same is performed using a set of unique hydraulic ship's trolleys which allow to align hull halves after cutting and move them apart followed by docking to a newly-built hold.
Besides, cargo holds coamings can be built-up, either together with installation of the additional hold, or without, depending on the Class modernization project for a certain ship type.
Repair of ships up to 5,500 tonnes dock weight may be performed at boathouse and floating dock which are in full working condition and are staffed by professional teams of shipbuilders of all necessary specialties.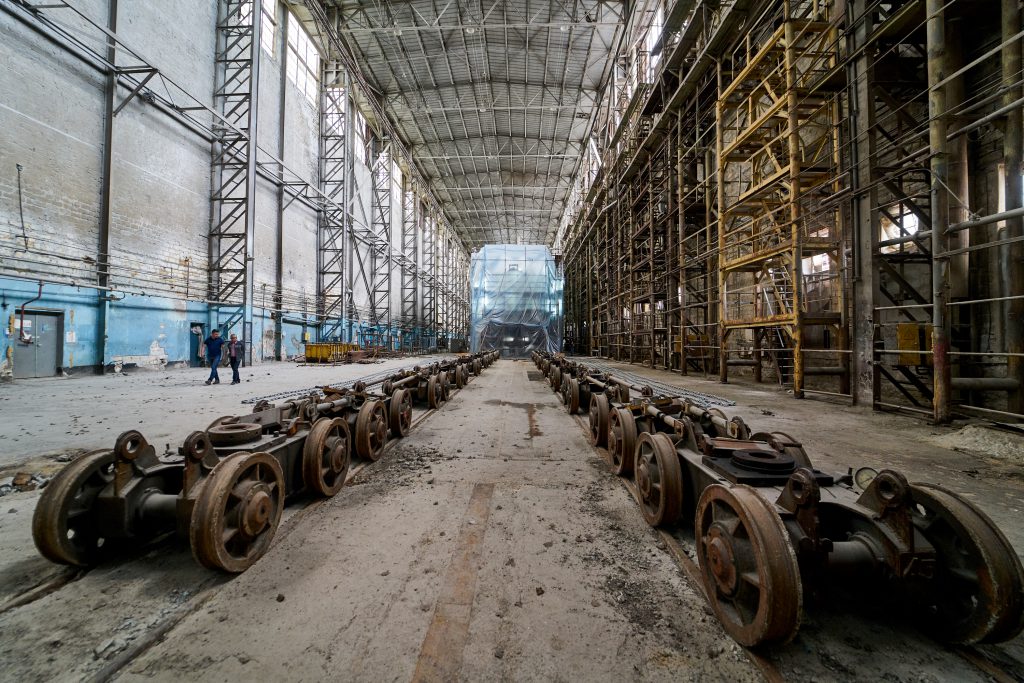 Ocean floating dock is a transferring one. It allows to perform repair of ships with LOA up to 140 m and beam up to 20 m (or up to 4 ships with total length up to 140 m with 2 m interspace) both inside the dock and is used as well for rolling ships out ashore for repairs, and for launching vessels which have been repaired ashore.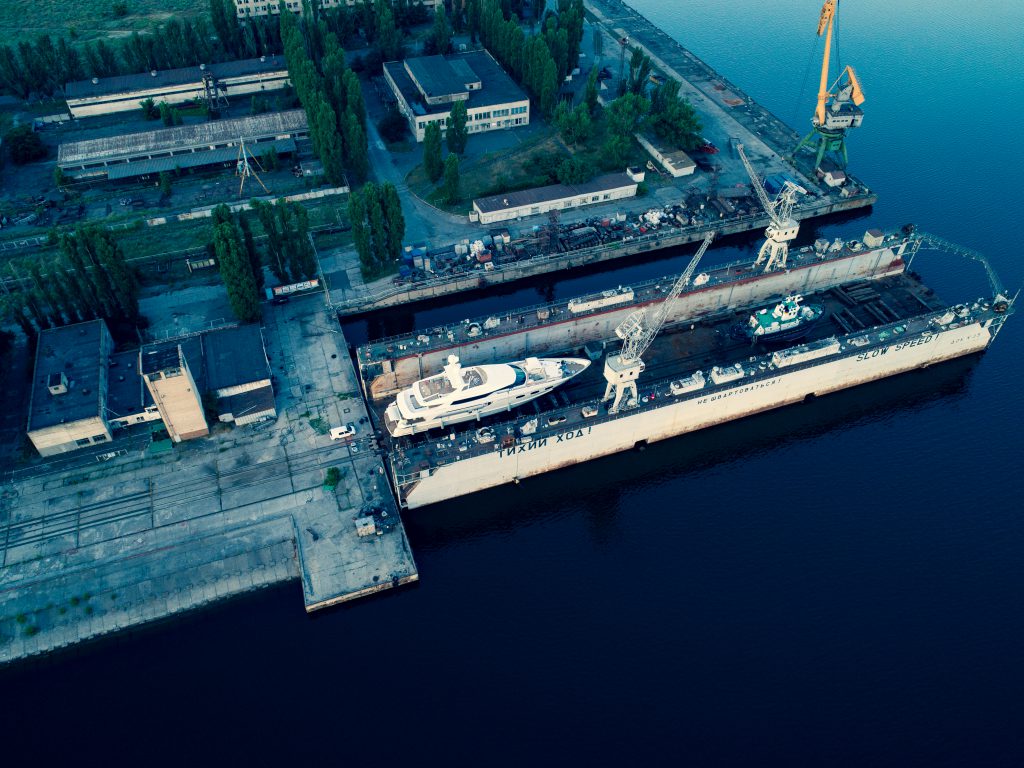 The floating transferring dock is equipped with two bridge mounting cranes with lifting capacity 5 tons each to meet requirements of a ship under repairs inside the dock. Fire safety is ensured by the dock during repairs and/or rolling a ship ashore. Besides, the dock is equipped with an automatic tilting detection system.