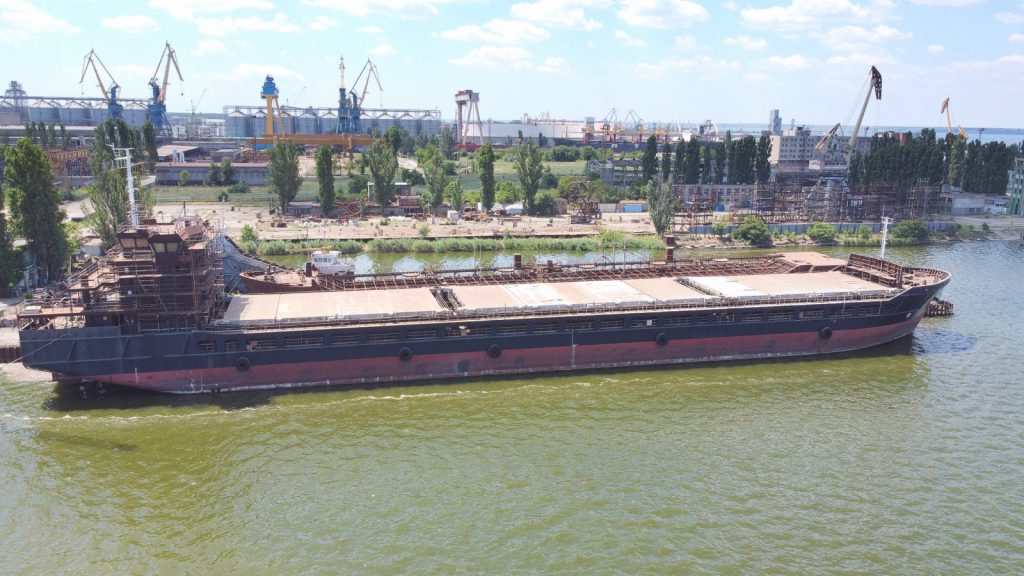 Modernization and completion of the dry cargo vessel prototype17620 type Bug, order 130 started at the
shipyard Ocean. Currently metal cutting and preparing for the assembly of sections is in the process.
In the process of modernization raft body will be inserted in the hull for operational characteristics
improvement of the vessel. The increase of deadweight with the same fuel consumption will eventually
reduce the cost of transportation.
This is a universal dry cargo ship for transportation of general, bulk and container cargoes developed in the
Central Design Bureau Chornomorsudnoproekt. Chief engineer – A.V. Korzhenovsky.
From 2005 to 2007, a series of complete vessels of 9 pieces proptotype 17620 were built at the shipyard
Ocean.
Two more orders, building numbers 130 and 131, remained unfinished and today the works are resumed.
General characteristics of vessels pr. 17620 before modernization:
The length is the largest, m – 126.80
Beam, m – 16.60
Board height, m – 6.70
Draft / sea, m – 3.60 / 4.80
Deadweight river / sea, t – 3800/6300
Speed, knot- 15.5
Power GD, kW – 1935
Crew, persons – 12
Weight of steel, t – 1904 – 1946